Richard Jameson Joins Farming Specialist Kynetec
Animal health and agriculture researcher Kynetec has appointed Richard Jameson to its leadership team as Executive Director of Global Custom Research.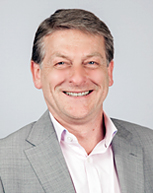 The hire reflects global growth and the recent expansion of its custom research capabilities following the acquisition of Ipsos Agriculture and Animal Health in North America.
Headquartered in Newbury, UK, Kynetec was previously the Animal & Crop Health Division of GfK, but the global group announced in November 2015 that it would sell the business to a consortium comprising private equity investor Inflexion and its current management team led by Stephen Hearn. GfK bought part and then all of the company in 2008 and 2010 respectively. The firm employs more than 270 execs across 21 countries, working in sectors including animal health and farm animal nutrition, crop protection, farm machinery and equipment, seed / biotech and fertilisers.
Jameson worked at GfK and its predecessor companies for more than 25 years, in roles including Global Head of Technology at NOP World. He joined the global Board of GfK Custom Research in 2009, was promoted to COO of Consumer Experiences for the UK, Nordics and Baltics, and left to pursue unspecified new opportunities in April 2015.
Jameson will also support the business's development of digital research techniques and integration of survey research with other behavioural data streams.
Hearn says the new arrival's wealth of experience makes him 'an excellent fit for Kynetec, helping our whole custom team grow, innovate, justify investment and further solidify our global leading position'.
Please share our article: